---
NOVEMBER NEWSLETTER 2023

---
Supply Lists for the upcoming 2023-24 school year will be posted under the grade level tabs under faculty/staff!!
---

---

*The linked agreement includes information on cost of repair and replacement*
---
CODE OF CONDUCT VIDEO
For all those who will be volunteering in our school this year, you will need to make sure to fill out all the paperwork which you can pick up from the office, and watch the Code of Conduct Video. You can access the Code of Conduct Video below.
---
                                                               2024-2025 Permit Application
The permit application window for next school year 2024-25 is now open.
Students currently attending on a school choice permit will not need to reapply for a permit if they are remaining at your school for the 2024-25 school year. Students who desire to move schools or any student currently on your school's 2024-25 waitlist must reapply to be considered for a 2024-25 permit.  Permit applications do not roll to the next year.
The 2024-25 school choice application is available at:
---
Traditional Elementary School Calendars 2023-2024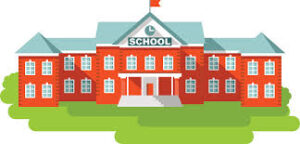 Media Release Forms
Dear Silver Crest Parents, 
Our school social media accounts are now open. Please follow us on Instagram @silvercrestknights and our Facebook page Silver Crest Elementary. We would love to have you sign and send the media release so that we can feature our amazing students.  Attached is a copy of the media release form if you need one.
---
Battle of the Books 2023-24
Silver Crest 3rd/4th and 5th/6th Battle of the Books lists 2023-24
---
Kindergarten Registration 2023-24
Please click on the Parents and Students tab click on Kindergarten Orientation for information the registration process. 
---
Registration Requirements
Below are the documents required when registering your children:
Legal guardian's picture identification (such as a drivers license, state agency picture identification, or passport)
Child's original or certified birth certificate
---
A structured recess program that encourage all kids to participate and play!
Click on Knights at Play for more information
---
PRESCHOOL REGISTRATION
Preschool registration is not done through Silver Crest Elementary.  If you need information regarding Preschool registration please contact:
Jordan Child Development Center 801-567-8510
---
SCHOOL TRAFFIC ROUTING PLAN and
Student Neighborhood Access Plan (SNAP)
Can be found underneath the Parent and Student Tab.
---